Past event
Annual General Meeting 2023
30-31 May 2023
Brussels, Belgium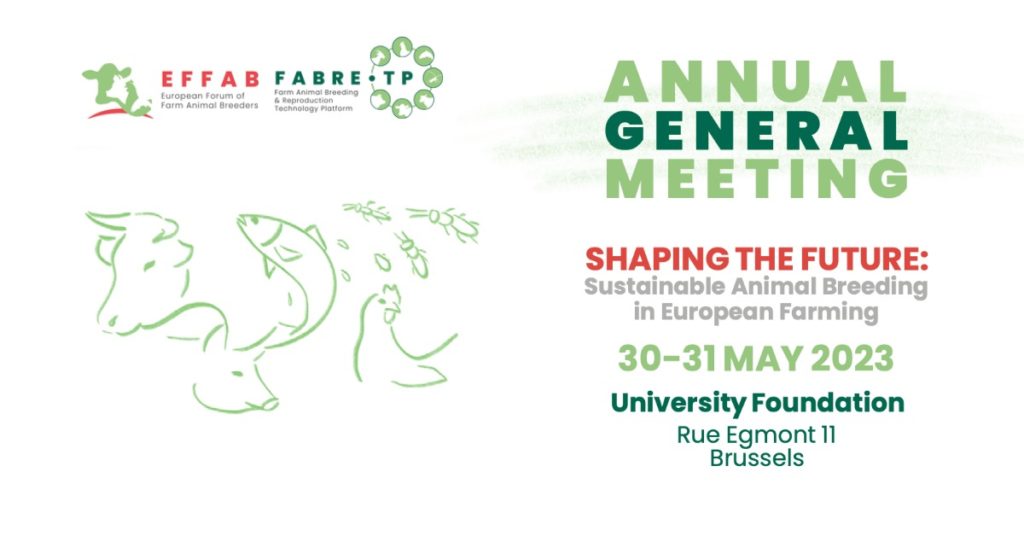 We are pleased to invite you to the EFFAB and FABRE TP Annual General Meeting 2023. The meeting will take place on Tuesday, 30th and Wednesday, 31st of May 2023 at the University Foundation in Brussels (Rue Egmont 11). 
The EFFAB and FABRE TP Annual General Meeting is a great opportunity to network and meet colleagues in the animal breeding and reproduction field, both from the private sector and research. During the meeting, several topics will be covered, such as the Launch of Code EFABAR 2023, the FABRE TP Research Agenda, upcoming policy initiatives, and EU Research Projects. The first day will end with the open event launching Code EFABAR 2023, followed by a networking dinner, do not miss it!
In short :
This year our annual meetings will take place from Tuesday 30th to Wednesday 31st of May in Brussels.