Modern animal breeding
Animal breeding can be explained as the selective crossing of domestic animals that have desirable qualities resulting in improved offspring. These 'qualities' are translated as breeding values for a number of interesting traits. 
A few examples of these traits are known of everyone, as milk production and quality. In the last decades traits related to disease resistance, animal welfare, robustness, fertility, longevity, the reduction of the impact in the environment (e.g. methane reduction) and better use of feed resources have intensified their importance in animal breeding programs.
Modern animal breeding is a strong cornerstone to achieve the United Nations' Sustainable Development Goals (SDGs)
WHY IS ANIMAL BREEDING IMPORTANT?
In the context of climate warming and biodiversity loss, the way we produce and consume is under reflection and can be reviewed. Animal breeding is playing an important role in reducing the impacts of animal farming and to help farmers becoming more sustainable. 
The European Union plays a leading role on increasing sustainability of food production. European Animal breeding is a cornerstone of this improvement, and is leading swiftly for more sustainable animal production with the collaboration of other sectors. EFFAB is part of several platforms and key groups in order to make progress all together.
Animal breeders are highly engaged in combining multiple traits related to animal health and welfare, public health, climate change and the quantity and quality of animal products for diverse and sustainable farming systems.
Key aspects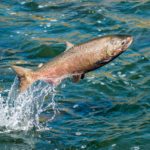 Animal breeding is essential to provide nutritious and safe food for populations.
Animal breeders perform breeding programs for a wide range of farming systems.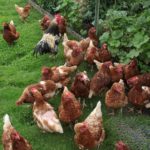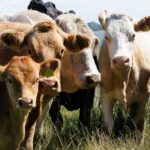 They also participate in the preservation, improvement and promotion of local breeds.
Related elements