Code efabar
As a commitment to responsible and balanced breeding, EFFAB members adopt Code EFABAR, the code of good practices for animal breeding. The code is based around 6 pillars from animal health and welfare to food safety and recognizes the central role of sustainability in safeguarding food security.
Code EFABAR is based on practical codes of conduct to ensure:
Improved animal health and welfare
Ensured food security
Reduction of environmental impact
Better use of resources
Better production and quality of the products
Keeping genetic diversity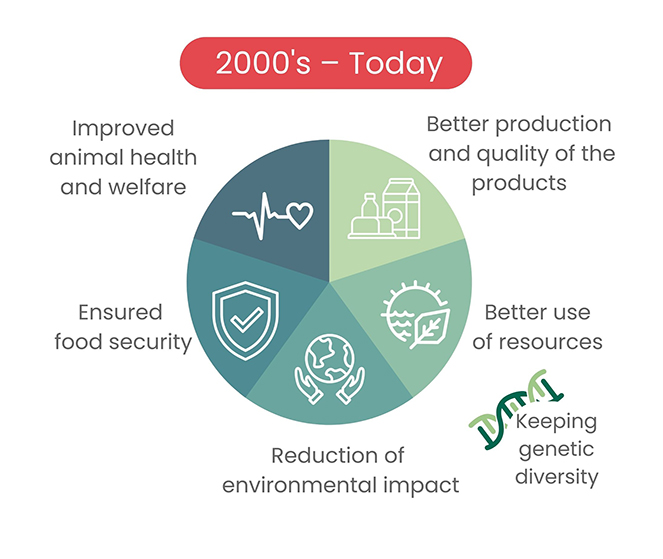 In 2006 Code EFABAR was launched, developed from the Sustainable Farm Animal Breeding and Reproduction project (SEFABAR). In this project 40 scientific experts, business representatives and socio-economic experts combined their expertise to define sustainable animal breeding and to develop scenarios of sustainable breeding.
The Code is reviewed every 3 years and the next version will be presented in 2023.
Related elements